Mobdro now plays an important role in live streaming functions. The app offers its users newer functions for streaming, including more TV channels and new updates. It is important to update mobdro app to avail all the new features for non-stop entertainment. Live shows and streaming sports channels have only gotten better with the latest updates, supporting a variety of platforms.
Supporting android, ios, as well as windows and PC, everyone can now make use of the features offered by mobdro app. Any user with an internet connection can fulfill their entertainment needs hassle free as with improved version comes more stability.
Various basic features like downloading shows to view when going offline works well when you updating Mobdro app. This guide on how to update mobdro app will effectively help you enhance your entertainment experience.
What To Take Care Of Before Updating Mobdro?
Make sure you have an internet connection with at-least 500KB/S download speed.
You can either use data connection or Wi-Fi to update the app according to your convenience.
Ensure your device has sufficient amount of charge, (preferably above 30%).
Keep sufficient amount of storage space (> 300MB) on the device so as to update without lags.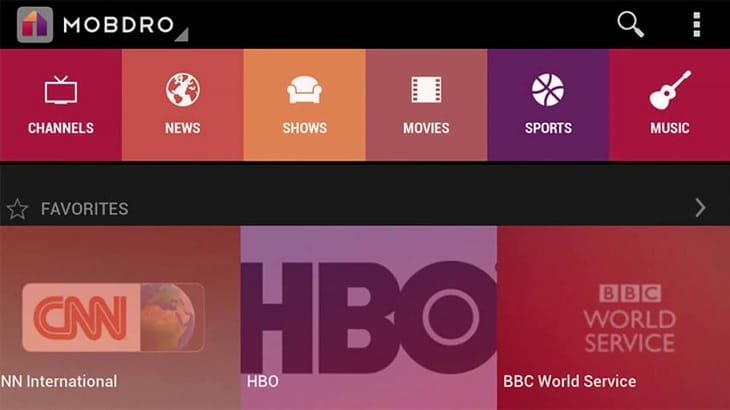 Updating Mobdro (Method 1)
Uninstall the older version of the app and clear cache if possible before uninstalling.
Visit the official website of Mobdro and select an option to download the latest version. The version number will be shown and an Apk file will be automatically downloaded to download folder. This step can also be done by downloading from this file computer and later copying to phone for installation.
Open the apk file and install as if installing apk's normally. Installation from unknown sources should be turned on, please check this if you find errors in installing the app.
Read more: The 5 Best Channels On Mobdro – What Should You Watch?
Updating Mobdro (Method 2)
Open mobdro app and tap on menu option.
Select about, which essentially shows what's new as well as updates and go premium options.
Tap on the updates option and it automatically checks if a newer version is available. Give permission to download the latest version apk file.
After downloading, a pop-up will appear asking to modify the existing app and install a newer version. Tap install and the latest apk will start to install.
Click open after installation to enjoy the latest version of Mobdro.
You can check version number by clicking on about option in the menu to see if it's updated successfully. Also, check out the help feature if you have any doubts regarding newer interface.
Updating Mobdro App On A PC
Most people use the mobdro app on a computer using an emulator such as blue-stacks. You can use method 1 discussed here to update on PC as that method is more convenient on an emulator.
The only difference is that you will have to drag your downloaded file to your emulator so as to install the latest version. Please make sure you also have an updated version of emulator as newer app version works better on latest OS.
Also read: Is Mobdro Safe and Legal to Download, Install and Use?
Features Offered By Latest Mobdro App
Just updating the app isn't enough if you don't take advantage of these latest features:
Live streaming has become much better with this newer version. Music as well as sports and film collections are much improved. You can select the video quality for the video to be played effortlessly.
You can easily modify the appearance and interface according to your convenience. Using the premium features, you can watch seamlessly without annoying advertisements in between.
Screen view is improved, with wider view for any screen and set timer options for automatically turning off the app.