How To Install Mobdro For Roku The Best Way – By now you may have already heard about Mobdro. For those of you who just stumbled upon this post, mobdro –
is a tool that constantly looks for free video streams available on the web and makes them accessible on your mobile device. From live news streams to your favorite sporting channels, and to multi- language content this application is a must.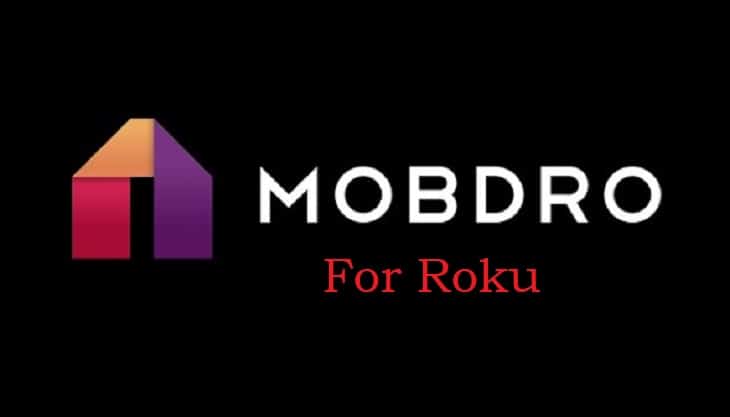 See Also – How To Install Mobdro : Complete Guide To Install Mobdro On Your Devices
Mobdro was particularly developed for the Android operating system. The app can be installed on other devices like the Android TV boxes, Chromecast, Kodi, Laptops/PCs, Macs and Smart TVs.
For this article, I am going to show you how to install Mobdro for Roku the best and easiest way.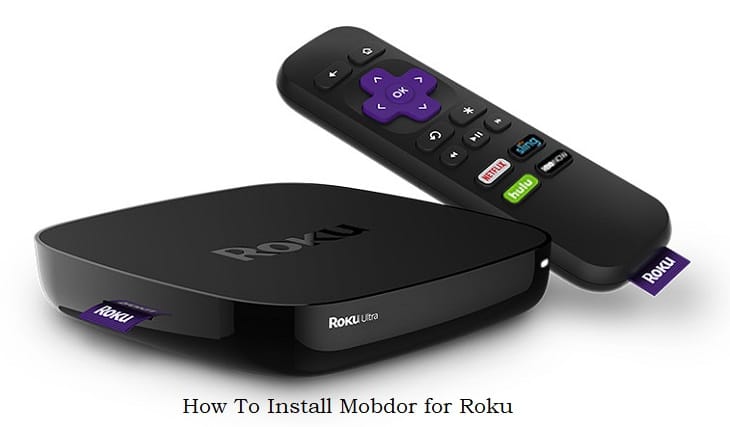 Related – Mobdro For Smart TV : Complete Guide to Downloading and Installing Mobdro
How To Install Mobdro For Roku The Best Way
Roku is a streaming media gadget that connects to your TV. There are several types of Roku devices namely the Roku Express and Express Plus, the Roku Streaming Stick and Roku Streaming Stick Plus, the Roku Ultra and the Roku TV. Roku devices need an internet connection to stream contents to your TV. With the exemption of the Roku TV, other Roku devices have to be connected to your TV using USB, HDMI or the older audio and video cables.
If you enjoy streaming movies, videos, TV series using your Roku device then you will surely love having Mobdro on your Roku gadget. This combination will allow you to get more content from the internet to watch on your TV.
You will need your Android device (smartphone or tablet) with the Mobdro app already installed for this to work. You can check out this guide on how to install Mobdro on Android if you don't have the app on your gadget. We will use "casting" on your Android device and "screen mirroring" feature on Roku to have Mobdro streams on your  connected TV.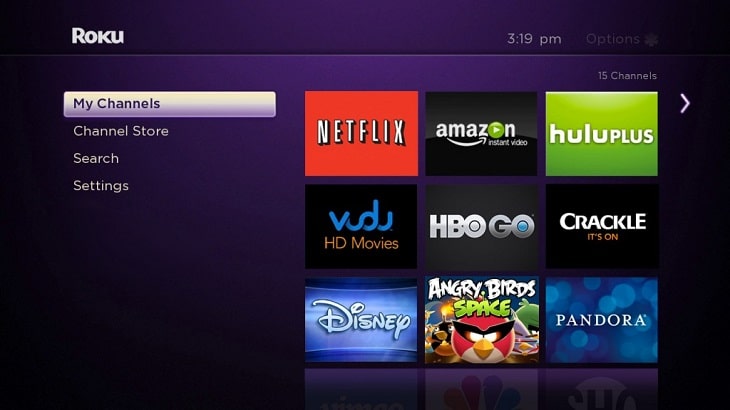 Just follow the steps below to learn how to install Mobdro for Roku.
Step 1. Make sure your Android device and your Roku gadget are connected to the same Wi-Fi network.
Step 2. Turn on your Roku device (already connected to your TV).
Step 3. Now go to "Settings" then to "System".
Step 4. Look for the "Screen Mirroring Option" in the right side of the menu.
Step 5. Click on the option to "Enable Screen Mirroring" feature.
Step 6. On your Android device for to "Settings" then "Display".
Step 7. Scroll down until you see the "Cast Screen" option. Tap on it.
Step 8. Toggle the switch to turn on "Cast Screen" option.
Step 9. Connect your Android device to the Wi-Fi network. Your android device will look for your Roku gadget.
Step 10. Select "Roku" when it appears on your Android device.
Step 11. Your Roku and Android devices will now be connected and anything that shows on your Android display will shown on your TV screen.
Watch Streaming Videos On Your TV
With your Android device and Roku connected, all you have to do now is to open the Mobdro app on your smartphone or tablet. Choose any content you want to watch and start streaming to your TV using your Roku device.
You can watch the video below to see how "screen mirroring" is done using Roku.
We didn't actually install Mobdro for Roku using this procedure but we were able to achieve the same result. The Mobdro app has lots of channels that range from "live" feeds to sporting events from all over the world. It also has the latest movies and popular TV series for you to watch. Mobdro can also "catch" streaming videos in many languages.  Now you can watch streaming movies, videos, TV series and other contents using Mobdro and Roku.
You can visit this link to get the latest version of the Mobdro app. After downloading the file, you can install Mobdro on your devices (Android and other gadgets) by following our "easy to do" guide here.
Please share this post with your friends if your found it informative and useful. Also, we would like to hear what you think so kindly leave a comment below.